Pre-Qualified vs. Pre-Approved
Many people think that being Pre-Qualified and Pre-Approved for a mortgage loan are the same thing, but they are not! If you're in the market to purchase a house, being pre-qualified versus being pre-approved can make a big difference when submitting an offer on a home.
Pre-Qualified
If you're starting to think about purchasing a home, the initial step is to speak with a mortgage lender to see how the mortgage amount that you might qualify for. The lender will want to know your current financial conditions, including your income, debt and assets. From there the lender can provide you an amount that you will be pre-qualified for and give you an idea of the highest sales price you will be able to afford, based on the information that you provided them.
During this step the mortgage lender can provide you the different mortgage options that will be available to you, and which one they would recommend. Since the pre-qualification process does NOT include a look into your credit report, nor at your current financials (i.e. tax returns, last two pay stubs, etc.), and is only based on the financial information you provided, it is not necessarily the loan amount you will be approved for.
Pre-Approved
Once you are more serious about purchasing a home, the next step is to get pre-approved by your mortgage lender. You will then complete a mortgage application, provide all the documentation the lender requests so they can check your financial history and current credit score. Once the lender has received all the required documents they will be able to provide you a specific mortgage amount that you're approved for, along with the interest rate, and provide you a letter with this information (Pre-Approval letter).
Once you have received your pre-approval letter you will know the maximum sales price you can purchase and can now start looking for a house! This will help you and your real estate agent have a better idea of what you should be looking for so you're not wasting your time looking at properties that you can't afford, and also helps you be able to close faster on a home. In a seller's market, having this pre-approval letter when submitting offers shows seller's that you're are a strong buyer compared to other buyers that are only pre-qualified, or have not even been pre-qualified.
Contact me TODAY if you're in the market, or even considering purchasing a home! I can assist with helping you in not only locating the perfect home, but put you in contact with mortgage lenders. Don't forget to download a copy of Spinway Homes' Guide to Buying a Home.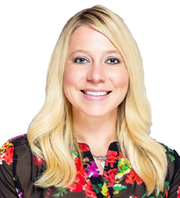 Allison Stapleton
Spinway Homes
469-371-4537
Info@SpinwayHomes.com