First Time Home Buyers – Mortgage Programs
Did you know that you
DO NOT
need a 20% down payment to purchase a home?! There are so many different mortgage programs that are available, especially ones that are specifically for first time home buyers, that can assist with down payments and/or closing costs too!
Like all other mortgages, these programs are subject to qualification and approval depending on your credit score, income to debt ratio and other guidelines. Most of the programs require a minimum of 620 credit scores, but some prefer a little higher. The mortgage lender will determine if you qualify for these types of mortgage programs, and will be able to let you know what needs to be done to help you get approved if you do not qualify, or show you different mortgage programs that you do currently qualify for.
Not all mortgage lenders offer programs that assist first time home buyers, so make sure to contact me TODAY and I will put you in contact with the mortgage lenders that I work with that offer these types of programs.
Is your credit score not where it should be to apply for a mortgage program? Don't worry! I work with credit repair specialists as well that can guide you on what to do to increase your credit score and get you where you need to be!
I really enjoy assisting first time home buyers not only in locating the perfect home, but educating them on the home buying process! Don't forget to download the Spinway Homes' Guide to Buying a Home.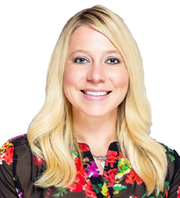 Allison Stapleton
Spinway Homes
469-371-4537
Info@SpinwayHomes.com